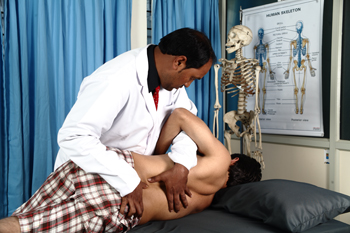 The most vibrant speciality in the surgical domain. Form pins & plaster era, the speciality has grown into to an era of biosynthesis. From an era of deformity, pain and loss of movements , this speciality has grown into " joint replacement".
One of the most upcoming Speciality in the TOMCH is the department of orthopaedics.
Learning is through routine classes as well as bedside teaching where UG's are given
Comprehensive learning and training along basic surgical skills like suturing knotting splinting & lab / cast application ect
The department closely collaborates with Radiology, pathology, Microbiology and physiotherapy
We aim to provide world class evidence – based treatment for various orthopaedic disorder and sports injuries along with active participation in research activities and conference presentation
Our aim is to give comprehensive orthopaedic care to all patients the centre can perform complicated and advanced surgical procedures including complex trauma, joint replacement arthroscopic ligament reconstruction & ------------------ fixation, for which we have a feam of highly skilled and dedicated orthopaedic surgeons who have been trained extensively in their respective fields.
To excel and to become the premier orthopaedic care provider in Bangalore.