The Casualty Department works round the clock. There is a separate emergency section of OBG department which is attached to labour room. The casualty is equipped with 30 beds having Central Oxygen Supply, Central Suction, Defibrillator, Pulse Oxymeter., Ambu Bag, Disaster Trolley and Crash Carts. It is connected to an emergency operation theatre which is filly equipped with Anesthesia, Resuscitation and Surgical equipments.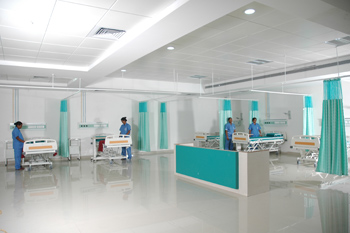 The Radiology department and clinical laboratories are placed adjacent to the casualty to serve emergency patients round the Clock

Timing: 24X7

Casualty medical offices and Residents are available 24 hours 365 of all days. Consultants are available round the clock in the Hospital.