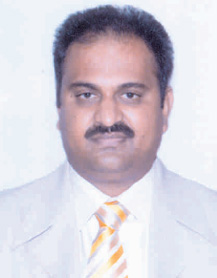 The Journey in quest of knowledge began with a single step.
We took the historic step with just two teachers and twenty four students that inspired the odyssey towards excellence in academic pursuit. Today, the 33 vibrant schools and colleges of The Oxford Educational Institutions teem with 20,000 students and 2700 faculty members. The Oxford Medical College is one such important landmark in our educational expedition.
Alleviating poverty, providing health care and education are the pressing needs of India and a large part of the world in their march towards development. By starting a Medical College with a strong focus on cultivating commitment, zeal and enthusiasm among the medical student community, we hope to contribute our mite to the development of the nation by providing our sincere services to the vital fields of health care and education.
It is every student's dream to study in a college that enables him/her to learn from the best. Our Colleges have successfully created a holistic learning atmosphere for our students supported by counselling and placement, so that they launch on a career with good growth opportunities. Deeply ingrained in our students is the belief," Wherever you go, no matter what the weather, always bring your own sunshine!"