The Department deals with diseases of skin, hair, nail, sexually transmitted infections and Leprosy. The main aim of the Department is to provide excellent tertiary skin care for all classes of people at affordable prices. It is been providing care to people not only in the nearby localities but also to people from distant regions.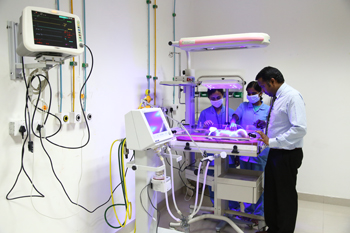 The department provides diagnostic & therapeutic services which are highly personalized to the patients. It has facilities to cater to both inpatient and out patients with dermatological emergencies, infectious diseases of the skin and leprosy.

The department is attached to the medical college where it trains undergraduate medical students and thus involved in various academic and research activities. Various diagnostic investigations like skin biopsies, staining & culture techniques (for fungus, bacterial, Viral and leprosy disorders), KOH DGI, etc. are being carried out and educating people on various disorders like Vitiligo. Leprosy, STD's and IADS.