Academic Activities in Department of Anatomy
What is told is also shown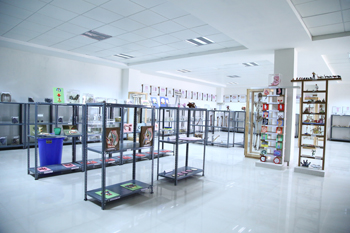 In Anatomy not only students study the gross structure by dissecting cadavers they also get to see clinical application of the same in our hospital as a part of problem based learning (PBL) .
Vertical teaching of Anatomy makes it very interesting as clinicians also take part in it.
Study of microstructure is better understood by demonstrating the actual tissue slides which are shown on a T.V Screen.
Department of anatomy is equipped with a large number of embryology models which are made of materials that are easy to handle by students also and therefore are very helpful in comprehending an imaginary subject like embryology .
Apart from embryology models our department is also well equipped with gross Anatomy models which makes it a fun way to learn Anatomy.
Development of Museum
Year after year the number of museum specimens are added to the large existing collection .
Both wet specimens and models are added periodically.
Body donation- awareness
Body donation awareness is created during various camps conducted.
We maintain a register of donors to whom we are very thankful.
Research projects
Table teaching versus theory classes - a study.
Morphometric study of foramen magnum in human skull.
Genetic Lab
As there is a rapid advancement in the field of genetics , there is a proposal for establishing a genetic lab in near future.